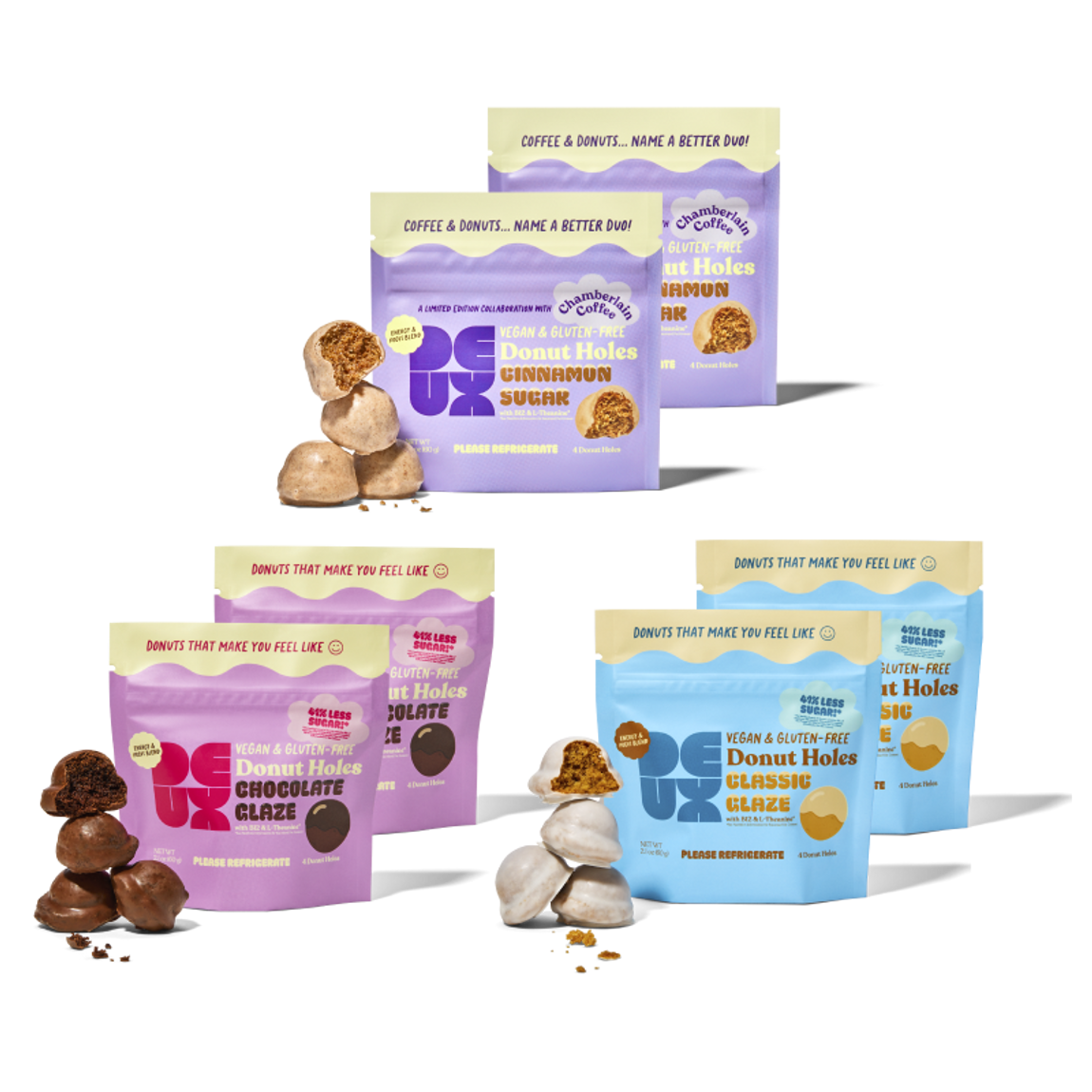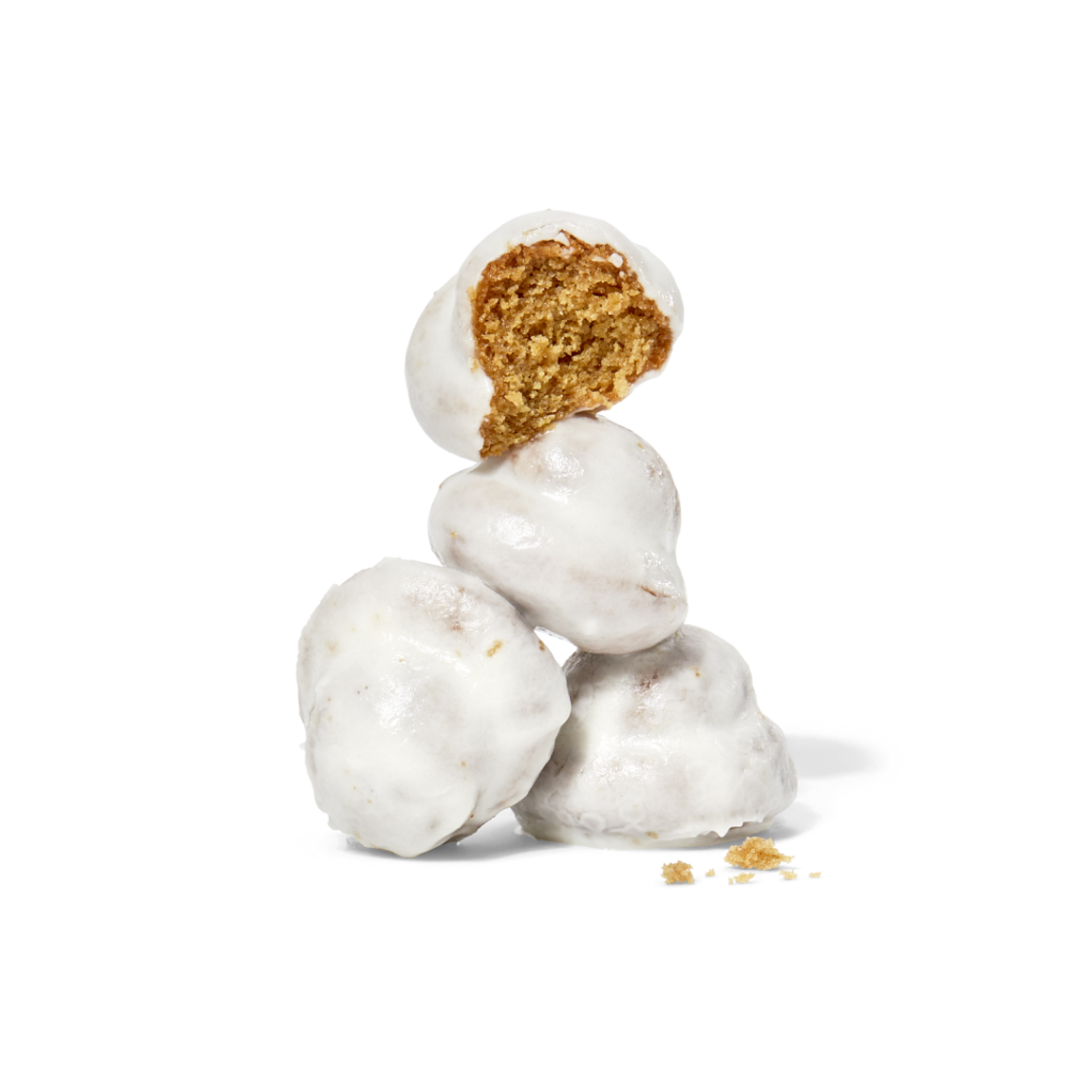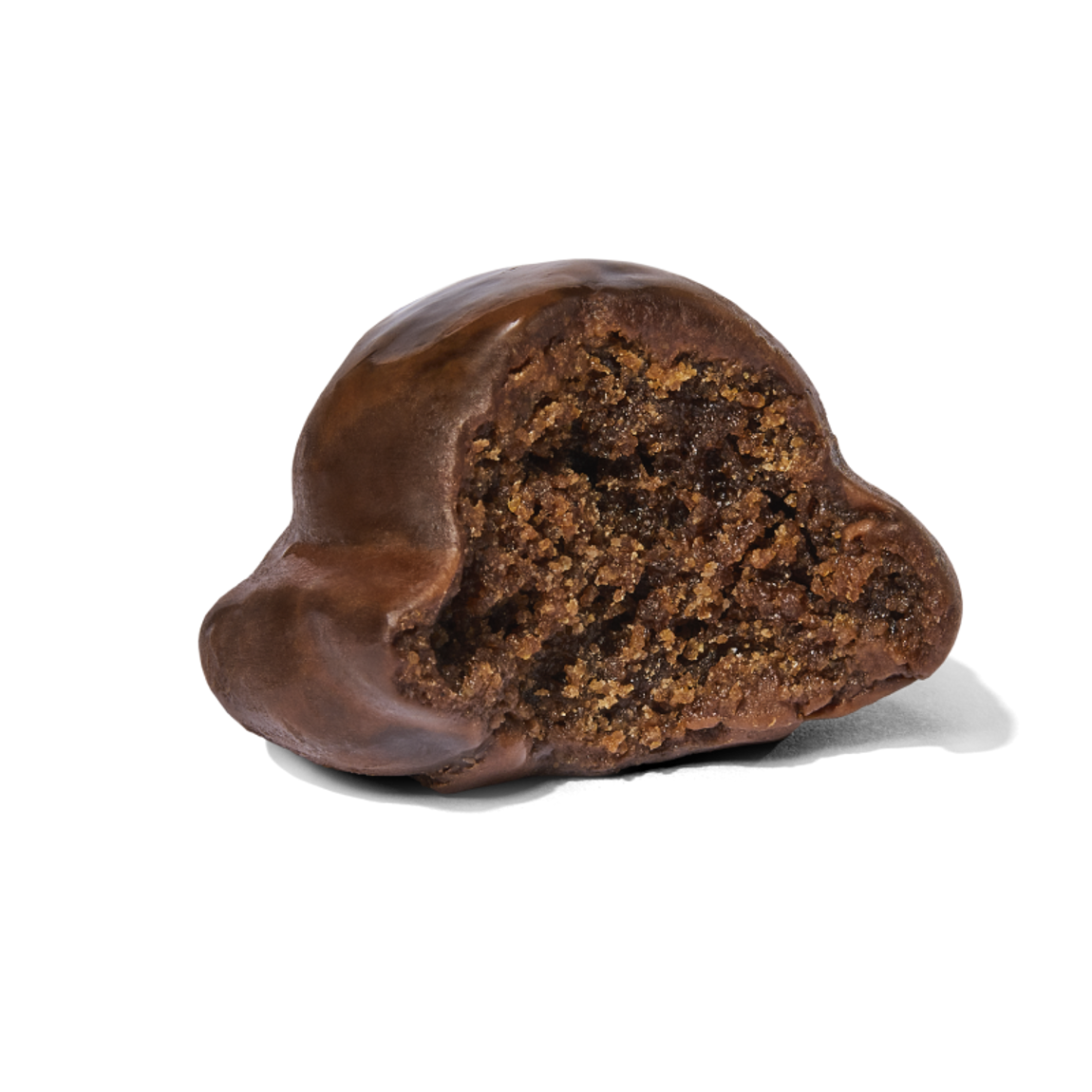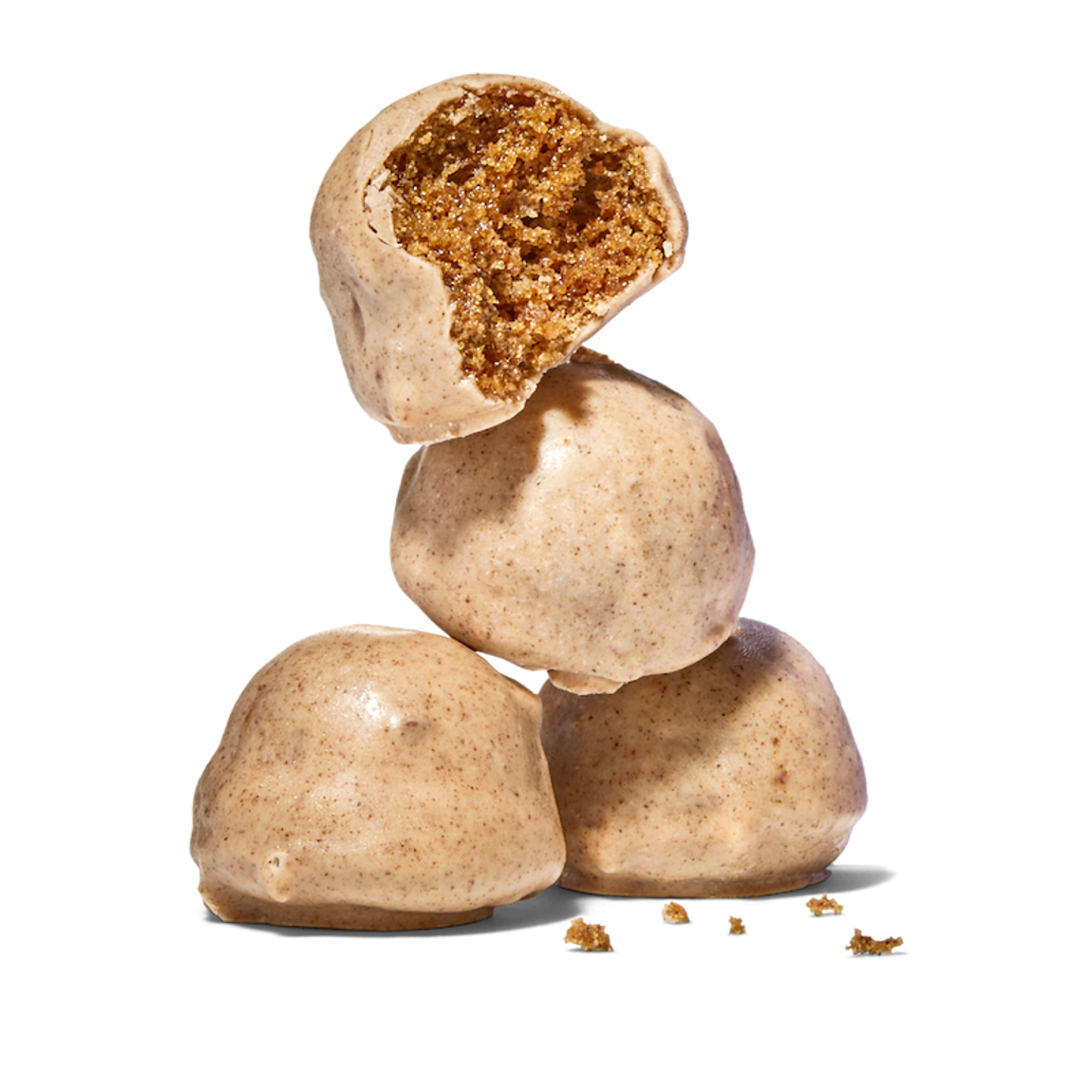 Donut Trio Six-Pack - Cinnamon, Chocolate & Glazed
try all 3 while you're at it 👪
These babies are sweet, snackable, and enhanced with B12 and L-Theanine for focus & energy support. We're talking sweet cake donuts coated in melt-in-your-mouth icing... and did we mention they're healthy?! (41% less sugar and just look at the ingredients!) They're perfectly poppable at any time of the day – from your morning routine to a midnight snack! Your order will come with 6 pouches: 2 bags of Chocolate Glaze Donut Holes and 2 bags of Classic Glaze Donut Holes and 2 bags of our NEW DEUX x Chamberlain Coffee Cinnamon Sugar Donuts .
Free shipping when you buy 3+ DEUX products
See individual product pages for ingredients & nutrition facts.
- eat one, or eat them all.
UNHEALTHY

(BUT TASTES GOOD)

CLAIMS IT'S HEALTHY

(BUT ISN'T)

HEALTHY

(BUT TASTES LIKE CARDBOARD)

PRICE

$

$$

$$

$$$

TASTE

EDIBLE & BAKEABLE

LESS SUGAR & CARBS

BETTER FOR YOU
Table above scrolls to the left